My favourite thing is to sit in front of the canvas with my acrylic paints and enjoy the peace that arises when even large formats want to be worked on with the smallest of brushes. These are the most beautiful moments when the outside ceases to exist and only the idea, the colour and the painting surface are left ... Balm for the soul.
I offer painting time-outs in beautiful Ticino.
With imagination, spontaneity and intuition we paint and draw on paper or canvas. Playing with different colours and pens we experience the emergence of the unexpected - shapes, patterns, mixtures ...
Animals, landscapes, surreal ...
All I need is a good photo and/or an idea of what it can become.
Sometimes with oil, sometimes with acrylic, although I have put the oil paints to one side in the meantime.
Wooden discs fell into my hands, what could be more obvious than to paint on them. The next project is stones.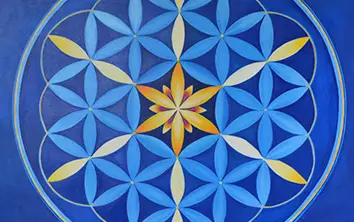 Otherwise
Mandalas, nudes, but altogether too few pictures for own galleries ...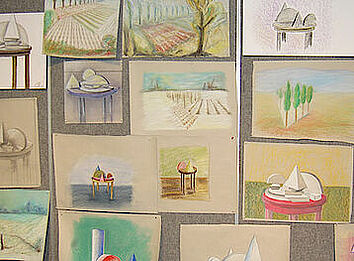 Reichenhall Academy
For many years this was my most beautiful retreat - I was allowed to learn a lot in fantastic surroundings and an inspiring atmosphere!
I owe many tips to Georg Fenkl. I often attended his wonderful courses there twice a year. Unfortunately, he suddenly put down his paintbrush for good a few years ago.